The Pulse: Squad Harmonix and InToneNation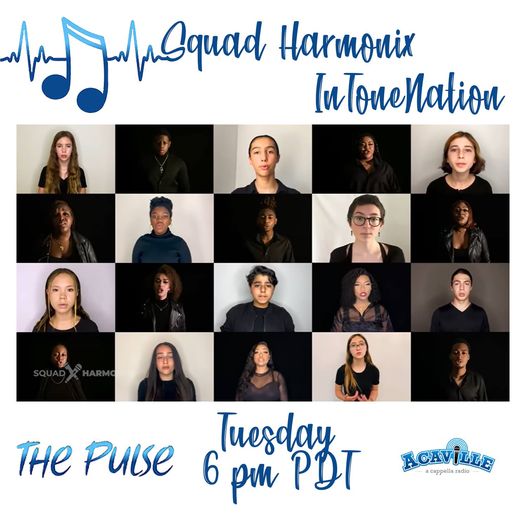 Squad Harmonix is the relatively new kids a cappella group, with members ranging in ages from 8 to 15. This group is making their mark, getting lots of attention after making a theme song for Some Good News, hosted by John Krasinski.
In August, they reached out to 2019 ICHSA champs InToneNation from New Manchester High School to ask about working together and the result is an incredibly powerful and relevant rendition of the Cynthia Erivo tune Stand Up, from the movie Harriett. Tune in to hear representatives from both groups talk about this stunning collaboration and how it all came together.
You do not want to miss this video: https://www.youtube.com/watch?v=dwxiiQB0hZ4.